The Great Beach drive is definitely a MUST SEE when visiting Rainbow Beach. 
The Great Beach drive is definitely a must see
 when visiting Rainbow Beach. 
The "Great Beach Drive" refers to the stretch of beach that runs South from Rainbow all the way to Noosa but lucky for our customers most of the highlights are actually here closest to our township and can be fit into a one-day hire.   Let us incorporate this amazing stretch of beach into your itinerary when hiring a car from us – just let us know if you want it included when you enquire.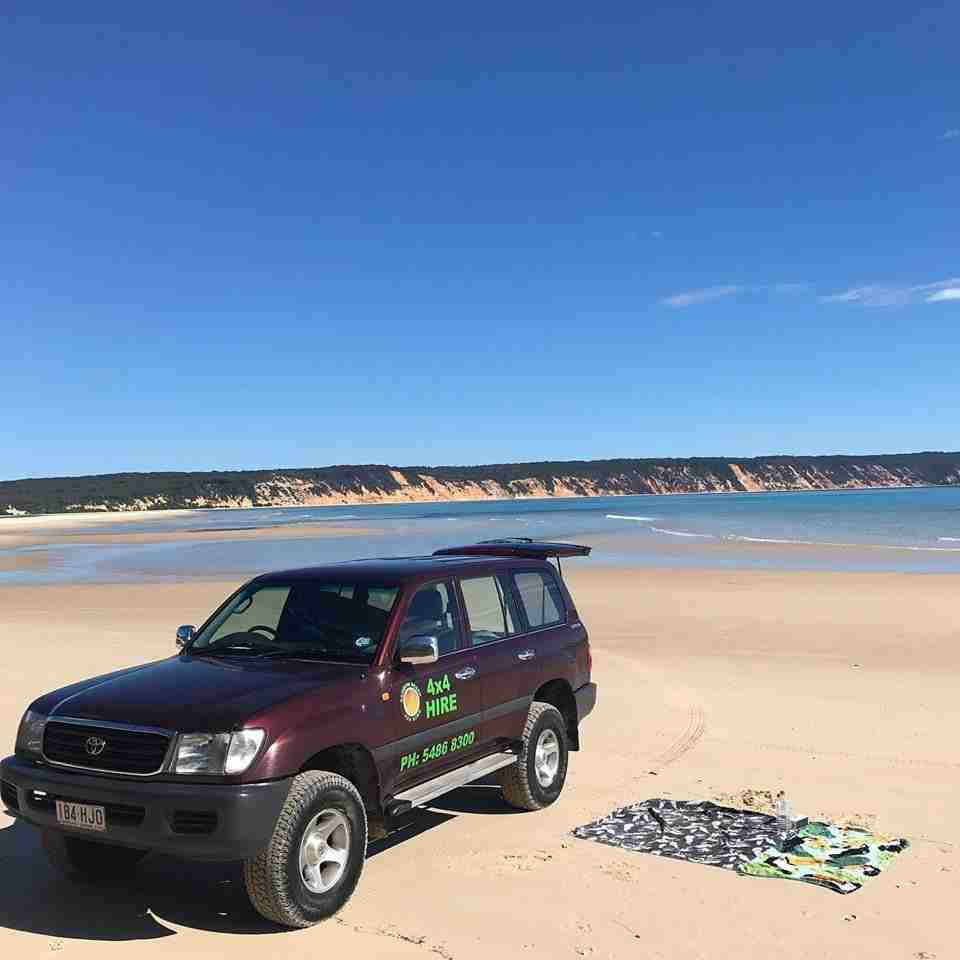 From our township you can experience driving along our remarkable Coloured Sands – famously where Rainbow Beach got its name from.   This amazing stretch features over 72 different colours of sand enriched from the minerals found within it.  You'll be amazed by mother nature's diverse palate – iron creates a deep crimson whereas silica creates sand white as snow.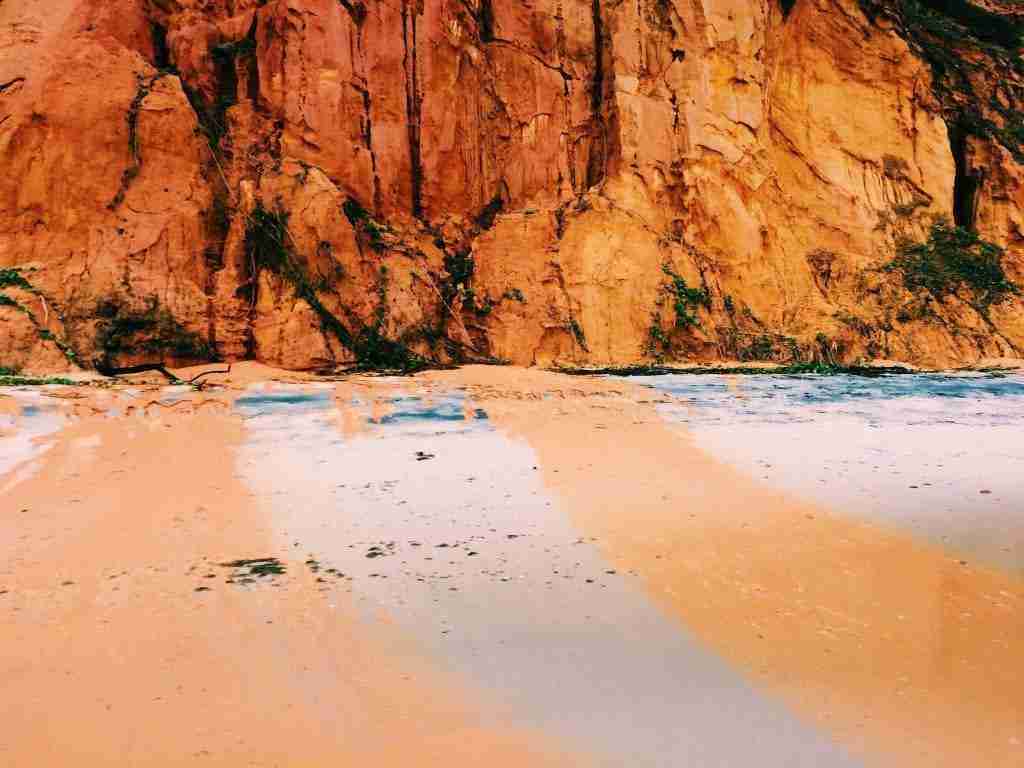 Follow the coloured sands all the way to Double Island Point – a beautiful and every changing picturesque peninsula with activities for everyone.   Stop at Honeymoon Bay for a fish before continuing up to the Lagoon for a nice calm and relaxing swim.  If passable (condition dependent) continue all the way up to the point surf break and experience the Longest Wave in Australia!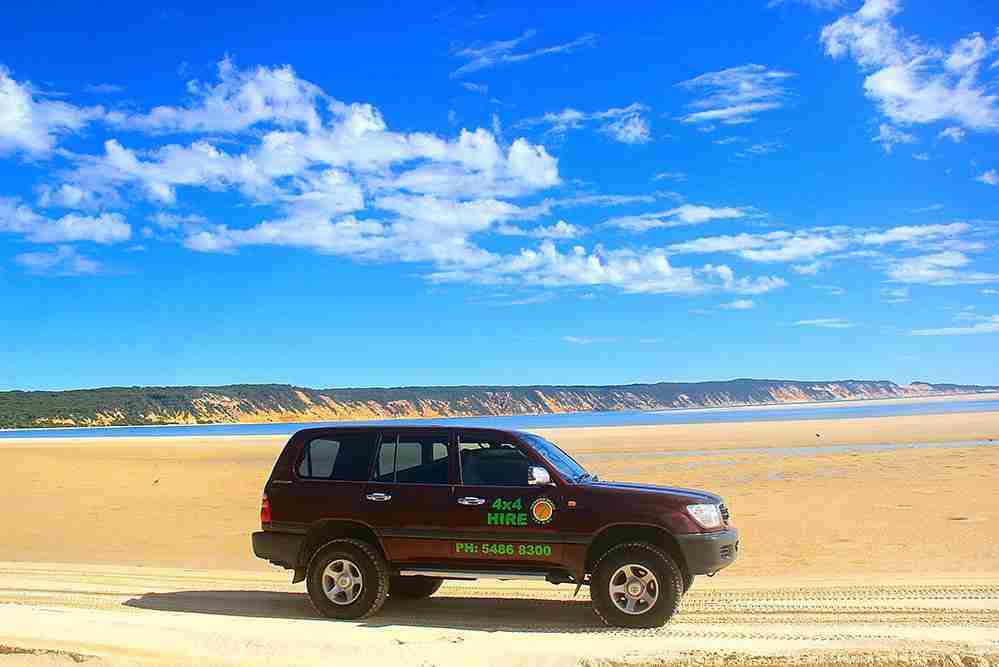 After checking out the surf, cross over the Leisha Track to the other side of Double Island to "Teewa" Beach! Drive up to the pocket where there is a short board rideable break.  Not a surfer? No problem! Park here and walk the ½ hour walk up The Double Island Point Lighthouse – with views of Fraser Island and all the way back to Noosa!
When the day is done head back along the beach or else cut in on Freshwater track – an beautiful drive through the Rainforest and make a stop at "Poona Lake" a perched lake with silica white sand and water stained a deep reddy/brown from the Malaluka (Tea Tree) leaves that surround it.
Don't miss out on an amazing opportunity to explore Rainbow Beach's back yard, let us know if you have any questions and how you can incorporate this into your 4WD rental.